Mozilla Thunderbird Email Setup
The following steps will cover how to setup Mozilla Thunderbird up with a new email account. There are a couple of different ways to add a new account in Thunderbird. We will only be covering one of these methods in this tutorial. You will need the following information in order to setup the account.
Incoming Mail Server
Outgoing Mail Server
Username
Password
You should have been given this information when you added your email account. If you do not have it, feel free to send an email to support@dnawebagency.com explaining what you need. We can reset the password for you and get you the incoming and outgoing server names.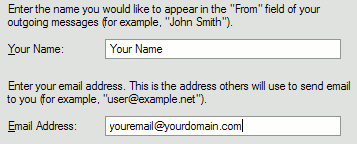 First things first, find the Thunderbird Program. Start > All Programs > Mozilla Thunderbird > Mozilla Thunderbird. You will need to find the "Account Wizard"from within the File menu. This is located at: File > New > Account. Once you have clicked on the "Account" option you will see the "New Account Setup" window. There is a list of several different account types that Thunderbird options. Simply select "Email Account" from this list and click the "Next" button. Now you should have the chance to enter your name and email address. This is the Name that you want your emails to appear to be from. You can put anything you want in the Name field. The email address should be the email address that you are setting this new account up for. Click Next.
The next window will show you the different kinds of incoming server protocols available to you. There are two standard options, POP and IMAP. Please refer to our section on "POP vs IMAP" to find out the differences between the two protocols.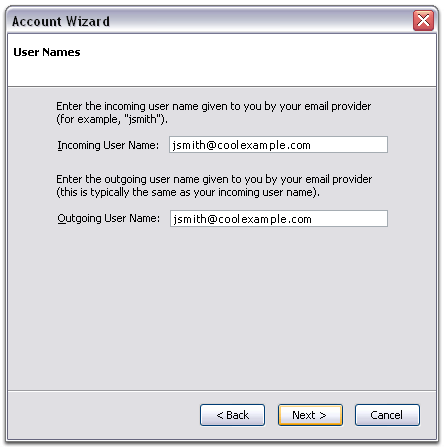 Select your incoming protocol, POP is generally the default, and enter your incoming mail server. This is the first bit of information required from the top. If you are going to be setting up multiple accounts you may want to uncheck the "Use Global Inbox" checkbox. Leaving the "Use Global Inbox" checked will put all of your messages into the local folders. This is fine if you are only setting up one account. You will also want to enter your "Outgoing Mail Server" on this screen as well. Click Next.
Now you will need that third piece of information, your username. Enter it on this window. Use the same username for both incoming and outgoing server. Click Next.
This is the last step. You will be given am "Account Name" field. Simply enter whatever name you would like to refer to this account by in this field. For example, it can be "Work Account" or it could even be"My DNA Empowered Email Solution Account".
NOTE: We have provided this information to you as a courtesy. We do not endorse or directly support third-party products such as Mozilla Thunderbird or Microsoft Outlook.